YOUR PERSONAL BRANDING STARTS HERE

Corporate Website Headshots
FOLLOW CONSISTENT CORPORATE STYLE – SHOW OFF YOUR PEOPLE
The best way to ensure consistency of style of headshots for the whole company is get all images done by the same studio. Our studios work with individuals and groups. Each person schedules at a convenient time. In the photo session, we shoot with gray, black, and white backgrounds. We also offer outdoor rooftop options with natural light and city views. We use industry best camera, lighting, and background equipment. Our mobile team is ready to come set up at your office. We can take pictures of up to 50 people per day. We ensure the best quality.
BOOK NOWBOOK FOR A GROUPOPEN A BUSINESS ACCOUNT

LinkedIn Profile Photos

ESTABLISH PROFESSIONALISM –  INSPIRE TO CONNECT
We work with individuals and teams to create the most professional look for personal branding. Your LinkedIn, Twitter, Facebook, and other social media accounts form your online image. It is crucial to have your portrait exerting professionalism and confidence. Inspire other professionals to meet and work with you.
MAKE AN APPOINTMENTHOW IT WORKSOUR STUDIOS

Grad School and ERAS Residency Application Photos
STAND OUT AMOUNG THE CROWD – ADD YOUR PERSONALITY
Your school application photo is often more than a formal requirement. In today's competitive environment, the selection committees like to put a face to the applicant. We work with you to get the best possible look that fulfills the application requirements. We will help you to format the image exactly to the school's specifications for free.
MAKE AN APPOINTMENTBOOK ERAS  PHOTO SESSION

Bio Pictures
CONVEY CONFIDENCE – BUILD YOUR PERSONAL BRAND
Your bio picture is how people will be introduced to you. It's how they remember you and your work. We produce memorable portraits for businessmen, entrepreneurs, scholars, scientists, artists, filmmakers, and writers. With a friendly staff and an accommodating atmosphere, we strive to bring out the best in every person we photograph.
MAKE AN APPOINTMENTHOW IT WORKSOUR STUDIOS

Media Kit / Press Release Photos
SHOWCASE PERSONALITY AND LEADERSHIP – GET MORE PUBLICITY
Be prepared for a chance get publicity about your company and its leadership. The simplest way to please a journalist, blogger, or even potential investor, is an easy-to-find press kit with images on your site. Have approved images of the management ready for publication. A press kit without images is a missed opportunity. Journalists normally need to include at least one photo with their story. According to HubSpot, press releases with images get 18% more engagement.
MAKE AN APPOINTMENTHOW IT WORKSOUR STUDIOS

Resume Headshots
DIFFERENTIATE YOURSELF – ADD CHANCES OF BEING CHOSEN
Employers scan through hundreds of resumes. Adding a photo is a great way to differentiate yourself. A professional photo helps put a face on a good CV and it adds personality to your profile. If your are looking for a job in hospitality, public relations, entertainment, finance or law – appearance is very important. Adding a nice headshot may push your resume to the top of the pile.
MAKE AN APPOINTMENTHOW IT WORKSOUR STUDIOS
---
---
---
---
---
NEW YORK PHOTO STUDIOS
Times Square Studios
260 W 44TH STREET, 5TH FLOOR, NEW YORK, NY 10036
Located in the heart of Manhattan, our Times Square Photo Studios are equipped with professional lighting and backgrounds for portraits and full body images. The rooftop is set up for photos with natural light, including various backdrops of Midtown South and a brick wall.

By appointment only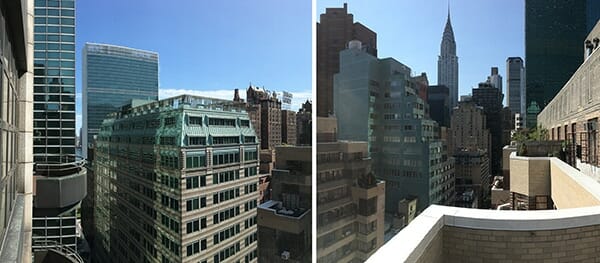 UN Studio
307 E 44TH STREET, NEW YORK, NY 10017
Located by Grand Central and the United Nations, our UN Photo Studio is equipped with professional lighting and backgrounds for portraits and full body images. The large rooftop balcony is set up for photos with natural light, including a stunning midtown skyline: UNESCO, the United Nations, and Tudor City.

By appointment only
---
---
---
Photographers – NYC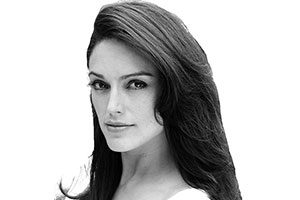 LOURDES
FOUNDER, PHOTOGRAPHER NYC: UN
Lourdes emerged into professional photography from an extensive acting and modeling career. She truly understands what it is to be in front of the camera and brings her experience to take images that reveal beauty, confidence and personality. Lourdes is fluent in English and Spanish.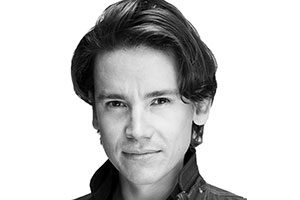 ANDREI
FOUNDER, PHOTOGRAPHER NYC
With over 20 years of experience and a long list of international clients and publications Andrei worked with large corporate clients and celeberties such as Rolling Stones, Smashing Pumpkins, Rod Steward, Nick Cave, Edward Tufte, Fabio Novembre.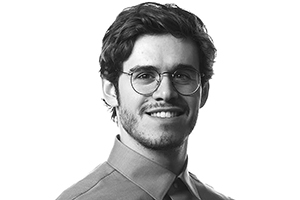 STEPHEN
PHOTOGRAPHER, STUDIO MANAGER NYC
Stephen has experience working with professionals from various companies in New York, D.C. and Atlanta. He makes sure each person is guided to create the best image exerting confidence, professionalism, and approachability. Stephen's works have been published in a number of magazines.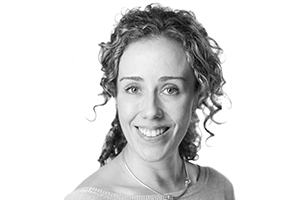 MONICA
PHOTOGRAPHER NYC: TIMES SQ
Monica studied professional photography in Mexico. She is passionate about light and making people look great on photos. She is great at analyzing and helping to choose the right image for the maximum impact. She is fluent in both English and Spanish. Her talents in arts include opera singing.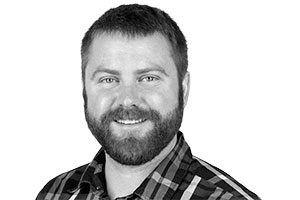 BRIAN
PHOTOGRAPHER NYC: TIMES SQ
Brian's varied career has provided him the privilege of photographing exotic locales, musicians, actors, comedians, dancers, and people who don't need a stage to do their work. His goal during a headshot photo session is to capture the real you while making you laugh and enjoy your time in front of his lens.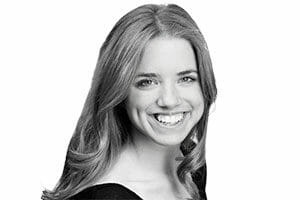 MEGHAN
PHOTOGRAPHER NYC: TIMES SQ
Meghan studied professional photography at Brooks Institute in Santa Barbara, California. Her clients range from families, artists, dancers, jewelers, to musicians. Her passion is capturing the genuine essence of the photo, while creating a relaxing headshots session, unique to any other.
MAKE AN APPOINTMENTHOW IT WORKSHOW TO PREPARE
---
---
---